The Sidemount Course with REMOTE AREA DIVE
Having scuba tanks on your back isn't a requirement for exploring the underwater world. Many scuba divers have discovered the joy of mounting cylinders on their sides. Sidemount diving gives you flexibility and streamlining options. Plus, you don't have to walk with heavy cylinders on your back – just enter the water, clip them on and go. Sound interesting? Sign up for the Sidemount Diver Specialty course.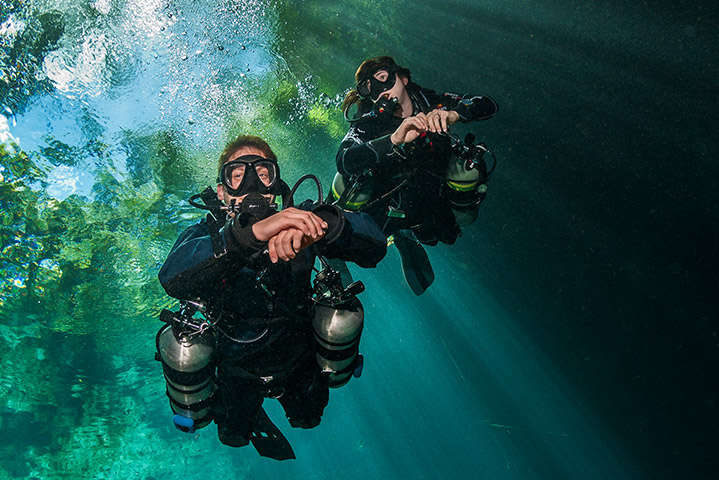 Who this course is for:
The certified diver looking to use a sidemount cylinder instead of the standard back mount unit.
Course prerequisites:
Open Water Scuba Diver or equivalent
Minimum age 18, 15 with parental consent.
What you can expect to learn:
The Sidemount Diver Course takes an in-depth look at all of the following and more:
Gas management utilizing independent cylinders
Equipment considerations

Cylinder options
Regulator options
Buoyancy compensator device (BCD)/harness options
Proper weighting
Equipment configurations

Communication
Problem solving

Gas-sharing
Gas hemorrhages

Water entries
S-Drills (specific to sidemount)
Schedule:
Online theory completed at home
Day #1-10:00am to 5:00pm (Theory Revision, Gear config &Pool Session)
Day #2- 6:00am to 5:00pm ( Dives 1 & 2)